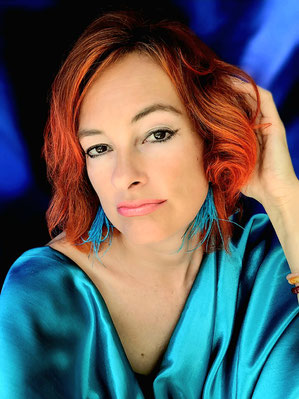 One-on-One online Consultations are personalized sessions where I to help you to explore and express your femininity, sensuality, and intimacy authentically.
We will focus on following aspects to unlock your full potential:
-       Emotional Awareness: Cultivating a greater sense of emotional well-being can help you navigate even the most challenging or stressful situations with ease. Through our sessions, you'll learn how to identify and manage your emotions, so you can respond to life's ups and downs with resilience and grace. This newly gained consciousness is essential to experience intimacy and femininity on a deeper level.
-       Body Awareness: This is crucial for developing a greater sense of self-love and self-acceptance. We will identify joyful ways to help you connect with your body in a positive way. You can build a stronger relationship with yourself and tap into your feminine and sensual energy with ease.
-       Communication: We focus on developing your communication skills, helping you express your desires, needs and boundaries in a way that is respectful and effective.
-       Athenticity: I'll help you identify options to express yourself authentically and self-confident, so you can live life freely on your own terms.
By exploring these areas in a safe and supportive environment, you can gain a deeper understanding of yourselves and live a more fulfilling life. Learning to embracing your femininity, intimacy and sensuality will let you shine from within.
Check available dates for a free 30 min Intro Zoom call to discover how I can help you on your journey to unlock your full potential.